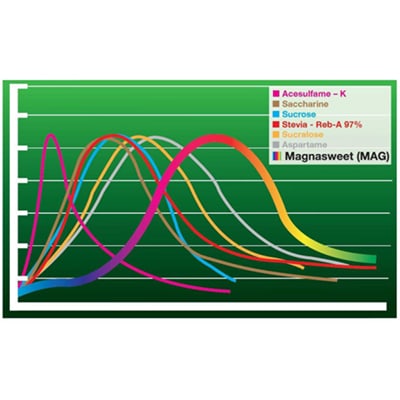 Magnasweet – masking agent based on glycyrrhizic acid extracted from licorice.
• masks and models unpleasant tastes – bitter, astringent, hot, sour
• eliminates unpleasant and unwanted aftertastes – metallic, medicinal, rancid, etc.
• enhancing and prolonging the sweetness
• flavor enhancement
The process of finding the right dosage is subtle and delicate. Sidorenko Ingredients has extensive experience and precise solutions for taste problems.